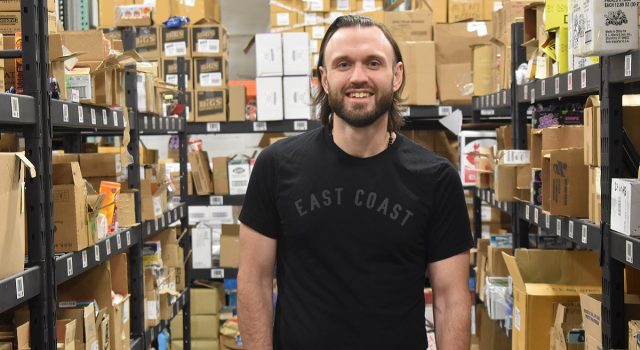 Social media influencers have become popular because of their entertaining and informative content on the platforms. When people need any kind of advice, they look for social media influencers who have the right expertise to guide them. Eric Castellano is an experienced mentor who is a social media influencer on Instagram. He is the owner of an 8-figure Amazon company that has shipped over 3 million orders through Amazon per year. 
Eric is the CEO of AmazonLit, a consulting agency for Amazon sellers and other businesses that want to expand and grow. He has launched an Amazon FBA course called EsellersRI program that educates young entrepreneurs about building profitable Amazon businesses.
To promote his program and educate sellers, Eric manages his own Instagram account. With a huge following of 80.1k, he posts various content about business and life. Eric's popularity on Instagram is because he manages it efficiently. You can learn about managing your account by remembering three things listed down by Eric: 
Update your Profile and Feed
Your profile is the first impression that people get of you. Many people make the mistake of keeping their profile the same for a long time. This can affect the views on your profile a lot. Eric advises updating the profile and feed once in a while. Just like how you change and your aesthetics change with time, it should match your profile well. 
You can update by changing your bio by adding SEO keywords so that you appear in the search bar or anything that fits the current trend and is appealing to the target audience. 
Post by Schedule
If you want to increase your profile's popularity, you have to be regular in posting. The more often you post, the more followers will be engaged on your profile. 
Eric advises setting up a posting schedule and listing down the content you wish to post with time. Managing your account is all about being organized and having maximum engagement. When you post things on schedule, it makes your profile look organized as well and people find it easier to browse through the feed. 
Track Your Progress
Instagram Insights is a feature on an Instagram business account that you can use to track the performance and engagement of your account for a specific period of time. You can use this feature to find demographic data, content engagement, activity time, and other metrics. 
Erics says people who keep track of the progress of their Instagram account are more likely to gain popularity quickly. When you track your engagement, you can focus on improving your content that is more appealing and targets the audience well.